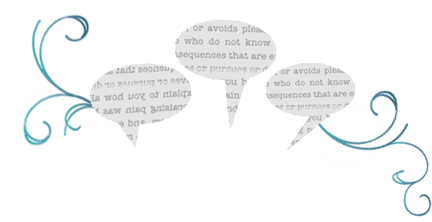 praise
I like living in a small town. My clients, not so much. Luckily, we all enjoy working together even if I'm a time zone or two away.
Katy is a pure joy to work with! In coordinating retail programs for multiple brands and voices, it is crucial for us to have a writer that can quickly adapt from voice to voice and deliver great copy. Katy is skilled in that arena and leaves little need for edits in our review rounds. A true pro and producer of on-brand quality work.
- Amee Rusche, Senior Director of Project Development | Hotels at Home, San Francisco

"Katy is more than a copywriter. She is the ringmaster of a Word Circus. Her words lumber or leap, juggle or fly, according to your needs. She has an absolute lock on creating and maintaining distinct brand voices."
- Brian Jenkins, Creative Director | New Orleans

"At Kimpton Hotels, we pride ourselves in coming up with marketing and communications that have a unique voice, which Katy has the ability to nail on a consistent basis. It is so difficult to find a copywriter that is clever, creative and just seems to get your brand without having to always go back to the drawing board. It is a complete and utter pleasure working with Katy and although I want to be selfish and keep her to myself, I am writing this testimonial. I don't know what we would do without her."
- Jami Miskie, Director of Loyalty Marketing | Kimpton Hotels & Restaurants, San Francisco

"Katy Davis is a delight to work with. Her creativity, mixed with her deep insight into our brand, has resulted in some really wonderful work."
- Matt Milewski, Brand Manager | The Capital Grille, Orlando

"Katy has been writing for my projects for over nine years now. I can always rely on her to bring something fun and clever to the table. Katy is so creative and talented but more importantly, she is a wonderful person to work with. The ideas that she provides us often spark new concepts and really help to round out the creative process. Katy is truly an extension of our team."
- Kendra Lively, Creative Director | The Jones Group, Atlanta

"Katy is easy to work with and always meets her deadlines. She will go above and beyond when we're in a pinch and always delivers. I am a fan!"
- Natalie White, VP of Marketing & Services | Vino Volo, San Francisco

"Katy worked for me full time then moved away to another state. I have continued to use her for projects till this day because she's too valuable to let get away. She's fast, on strategy and has a natural gift for changing voices depending on client. And in addition to doing great work, Katy's wonderful personality makes her a pleasure to work with."
- Brett Compton, VP, Creative Director | Brunner, Atlanta

"What impresses me about Katy is how quickly she grasped market research concepts and turned her understanding into copy that captures what we do. Typically her first draft is spot-on. And, as a consummate professional, she's a true pleasure to work with."
- Kirsty Nunez, President, CEO | Q2 Insights, New Orleans/San Diego

"Katy is my go-to writer when I need copy that 'speaks' to my target audiences. She makes copy sing. She brings messages to life. And, she does it all with such cheer! I simply couldn't live without her."
- Rita Skaggs, VP, Marketing and Communications | Industrial Developers International, Atlanta

"Katy Davis was the epitome of a true professional and exceeded our desired results. Her level of expertise allowed her to embrace the culture of each hotel independently while maintaining a consistent voice to promote our brand. It was truly a pleasure working with her."
- Leticia Proctor, Area Director of Sales and Marketing | Kimpton Hotels & Restaurants, Washington, DC